Tennis for Kids: How Your Kid Becomes a Tennis Player
Tennis enjoys great popularity not only among adults. Many kids are also enthusiastic about the well-known sport. The good thing is that kids can start playing tennis at an early age.
Your kid is fascinated by tennis and can hardly wait to get on the court? In order to introduce your kid to tennis in the best possible way, you should consider a few points.
We have summarized all the exact details for you in this guide. Among other things, we explain which tennis equipment your kid needs to play and which aspects are important when buying it.
What is the Best Age to Start with Tennis?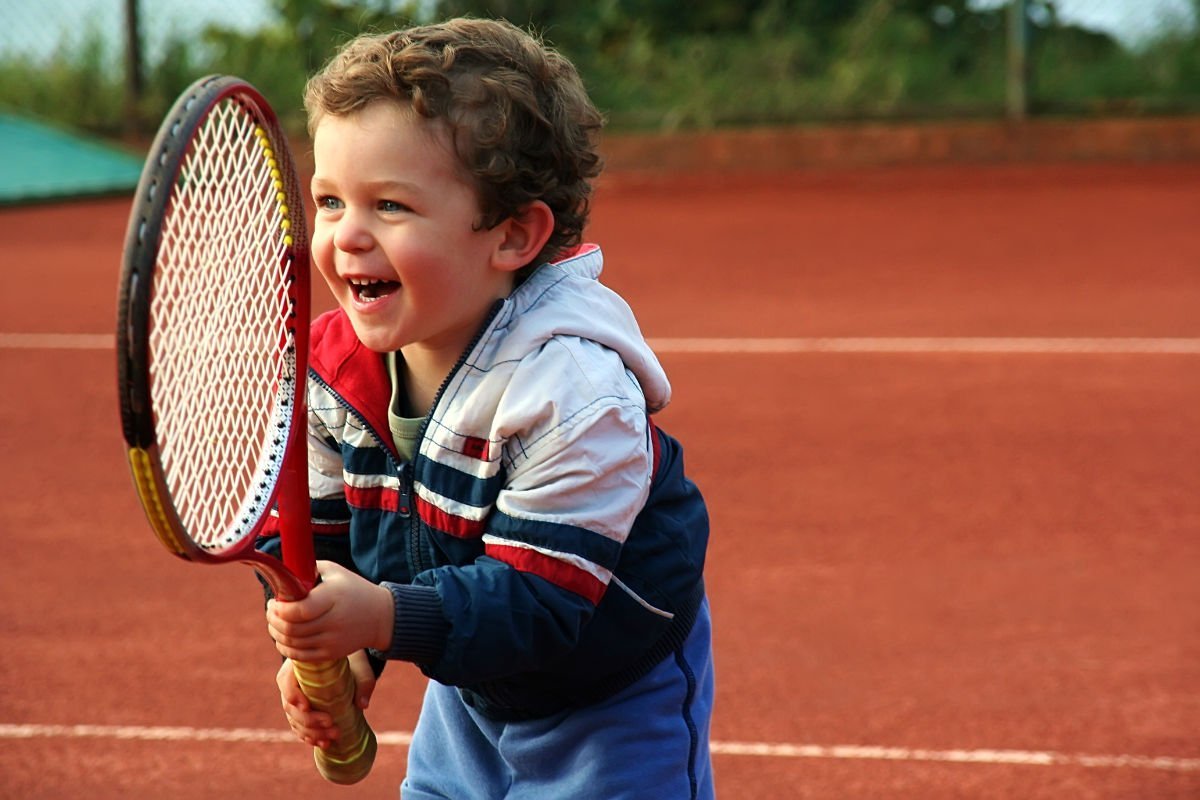 As in most other areas, the following also applies to tennis: The earlier kids start learning, the more advantages they have over other children who start training a few years later.
Basically there is no fixed limit or age restriction in tennis. However, experience shows that it is best for children to start tennis training at the age of about 5 years. By this age, they have developed the basic motor and coordination skills needed for tennis. Particularly gifted children can already possess these skills at the age of 4.
However, training is not recommended for children under 4 years of age. They do not have the necessary concentration to absorb the learning content. Therefore tennis training doesn't bring them any added value.
Why Your Kid Should Play Tennis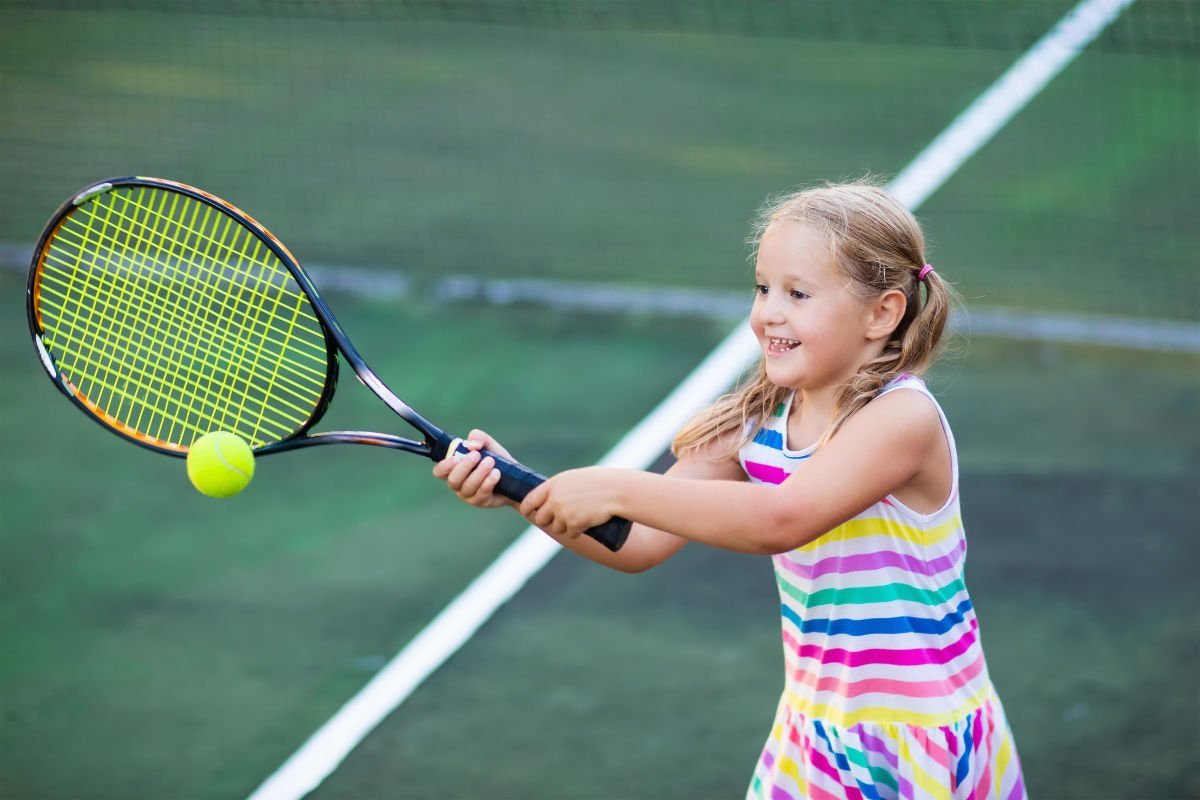 It is well known that especially children have a very high urge to move. During training, your kid can live out its urge to move and let off steam completely on the court. Through constant movement, your kid strengthens his or her health and thus keeps fit in the long run.
The next advantage is that it further refines its cognitive and motor skills. For example, correct tennis training improves reaction time.
In addition, tennis also makes an important contribution to your kid's personality development. In a club, it is the ideal place to make new social contacts and interact with other players.
It also teaches your kid to take responsibility for victories and defeats on the court. In addition, the training offers your kid the opportunity to strengthen its discipline and to test its own performance limits.
How Does the Tennis Training Looks Like?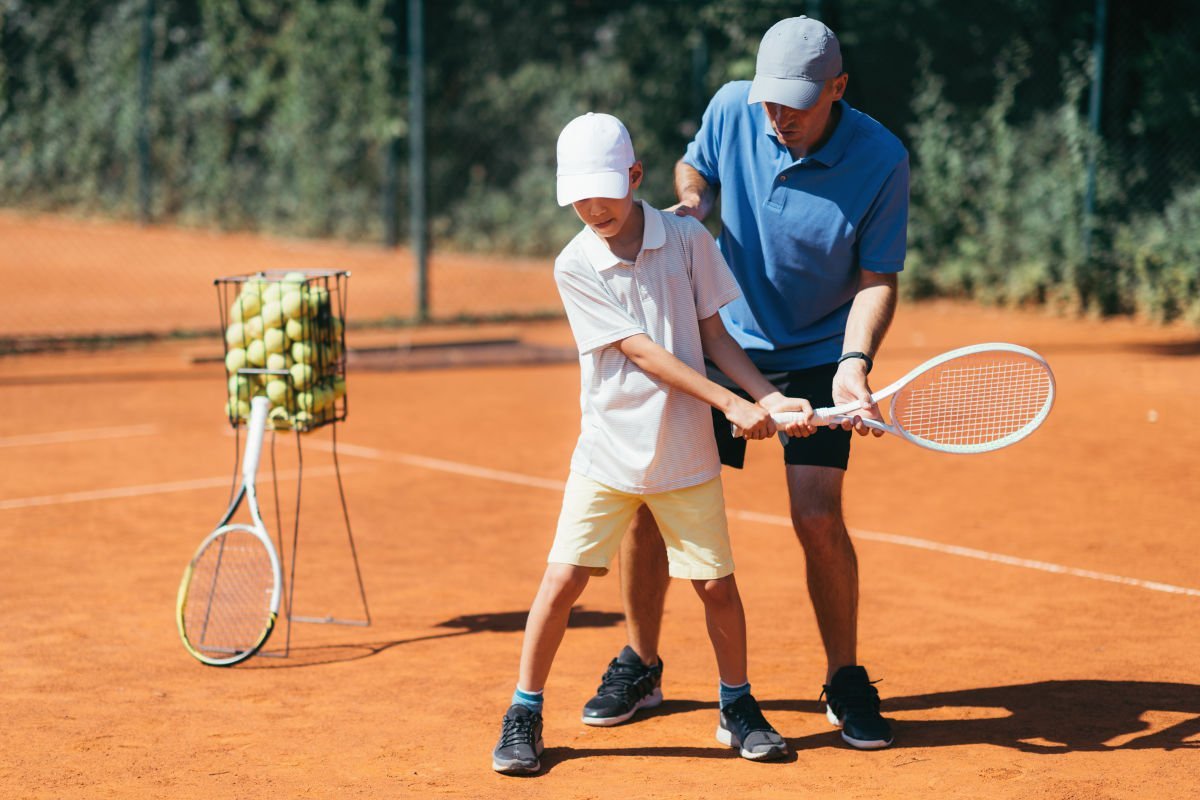 First of all, we advise you to participate in a trial training with your kid. In this way, your kid can familiarise himself with the sport and the trainer. In addition, he or she will develop the first feeling for the movements with the tennis racket.
Under no circumstances should you exert pressure and force your kid to play. Because then the joy of tennis could quickly disappear again.
Generally speaking, you can recognize a good coach by the fact that he tries to get children excited about tennis. He should arouse the ambition of the students. This is the only way he can maintain their motivation in the long term.
Since kids tend to approach new tasks in a playful way, the learning concept should be adapted accordingly. First and foremost, the training must be fun for the kids. Here the creativity of the trainer is required.
He should make the tennis training versatile and teach the children the basic techniques through innovative exercises. Later on, the training moves from the playful to the technical.
What Equipment Does my Kid Need to Play Tennis?
The right equipment plays a major role in tennis. Especially for very young tennis players this point is extremely important. As kids are still physically developing, you will have to change your equipment more often.
Also take into account that children attach great importance to looks. Besides the functionality, the design should also be taken into account when making the purchase decision.
Tennis Rackets for Kids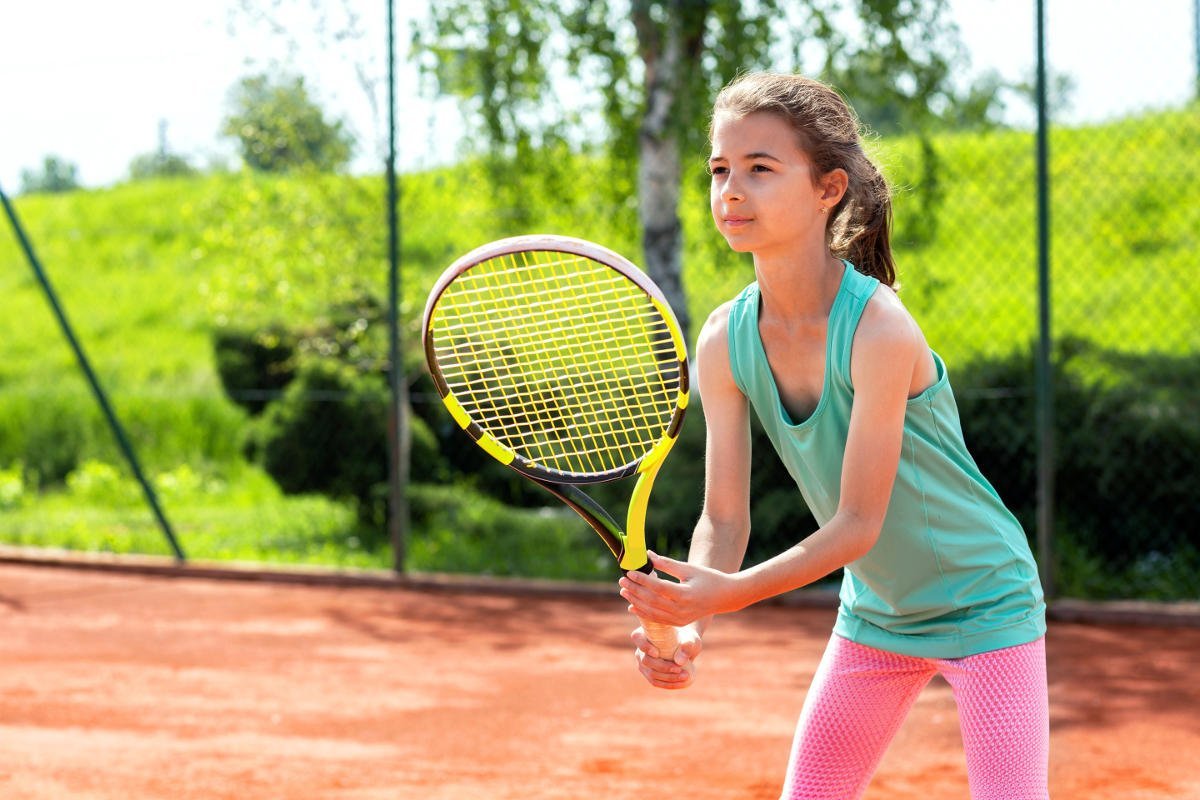 When looking for the right tennis equipment, the first thing you think of is the tennis racket. However, a kid's tennis racket differs significantly from the models for adult players. In order to clearly differentiate children's rackets from normal rackets, some manufacturers have introduced the name "junior racket".
Length
Compared to the standard models, kids play with a shorter racket. The optimal length depends on the height of your kid.
In general, kid's tennis rackets are available in lengths from 17 to 26 inches. For most rackets the length is indicated in the model name, e.g. "HEAD Speed 25". In the table below you can see all values.
From the age of 13 years or a height of 60 inches, teenagers usually play with a tennis racket of standard length (27 inches).
| Body Height in inch | Length in inch | Length in cm |
| --- | --- | --- |
| Up to 40 inch | 17 inch | 43 cm |
| 41 – 43 inch | 19 inch | 48 cm |
| 44 – 47 inch | 21 inch | 53 cm |
| 48 – 51 inch | 23 inch | 58 cm |
| 52 – 55 inch | 25 inch | 64 cm |
| 56 – 59 inch | 26 inch | 66 cm |
There is a trick to find out if the tennis racket has the right length. To do this, your kid stands in an upright position. The arms are now perpendicular to the ground.
In the next step, you give your kid the racket in his or her hand so that it is also pointing downwards. If the tip of the racket is now at ankle level, you have found the right model.
Material
Have you ever wondered how the big price differences in children's tennis rackets come about? On the one hand, rackets are available for as little as 20€, whereas other models cost more than three times as much.
Basically, this price range can be attributed to the material of the tennis racket.
In the production of the cheaper rackets, mainly aluminium is used as the material, while a racket from the higher price segment has a frame made of graphite. The manufacturing process for this frame is considerably more complex, but this increases the quality of the kid's racket.
If your kid starts to play tennis or only moves occasionally on the court, an aluminium racket will do just fine. However, if your kid is at an advanced level of tennis, a graphite racket is clearly a better choice.
Grip Size
Both a handle that is too small and a handle that is too large makes playing tennis more difficult. The majority of children's tennis rackets are available in grip sizes L0 and L1. You can find out what these units are about and how to determine the ideal grip size here: Determine grip size now
Strings
Another factor you should keep in mind is the stringing. Since children are not yet as strong as adults, we generally recommend a soft stringing.
On the one hand the string material has an influence on the playing comfort of the kid's tennis racket. From our point of view, multifilament strings are very suitable for beginners. Above all, they are gentle on your kid's arm. Furthermore, the string tension should be in the range of About 44 lbs.
Tennis Bags for Kids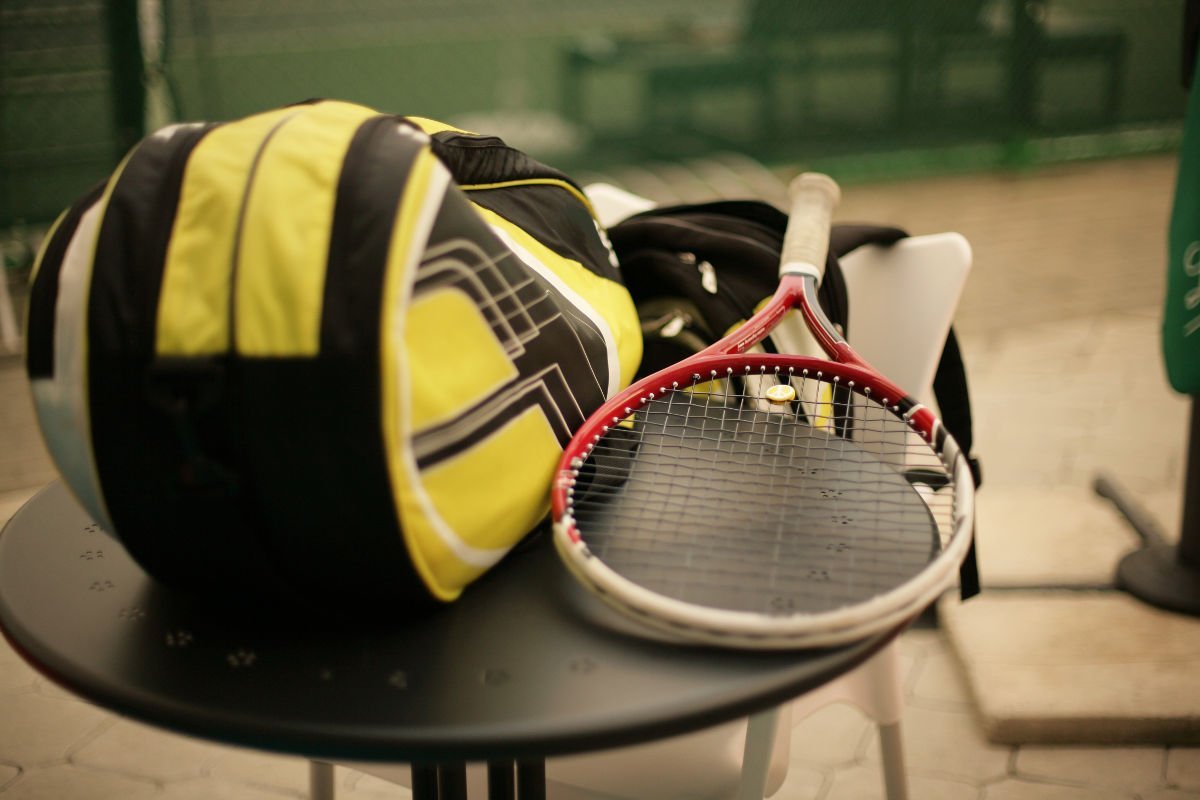 A tennis bag is a great help for transporting your kid's equipment. In this case, the weight of the bag is a crucial aspect. Of course you want to protect the back of your child.
Therefore we advise you to choose a light and ergonomic model, such as a tennis backpack. Commercially available models only weigh about 10 oz. This makes them the option with the lowest weight load.
The small rackets in particular can be stowed away optimally in the backpack. In addition, padded backpack straps improve the carrying comfort.
The alternative is a racket bag. It has more storage space for accessories and is available in different sizes. But for the beginning a 3-piece racket bag is definitely enough.
Tennis Clothes for Kids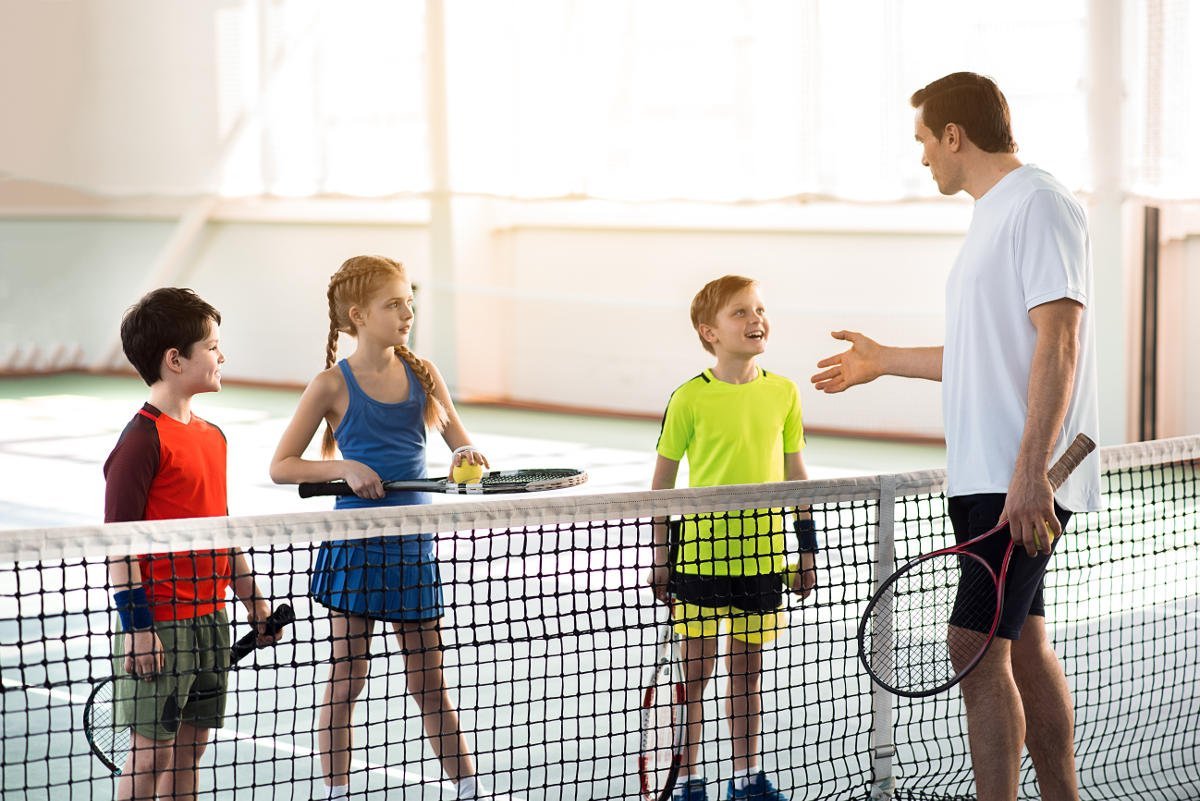 Whether for boys or girls, nowadays there is a wide range of tennis clothing and accessories.
Most boys almost always play tennis with T-shirts. A few prefer tank tops. Usually, they wear shorts with it. When the weather cools down, they simply put on a hoodie or jacket and change to long tracksuit pants.
Girls on the other hand prefer dresses or a combination of a top and a tennis skirt. T-shirts are less common for them. In colder temperatures, tracksuits with jackets and pants or tights are also suitable.
In addition to tennis clothing, other accessories such as caps, headbands and socks can be added if required.
Tennis Shoes for Kids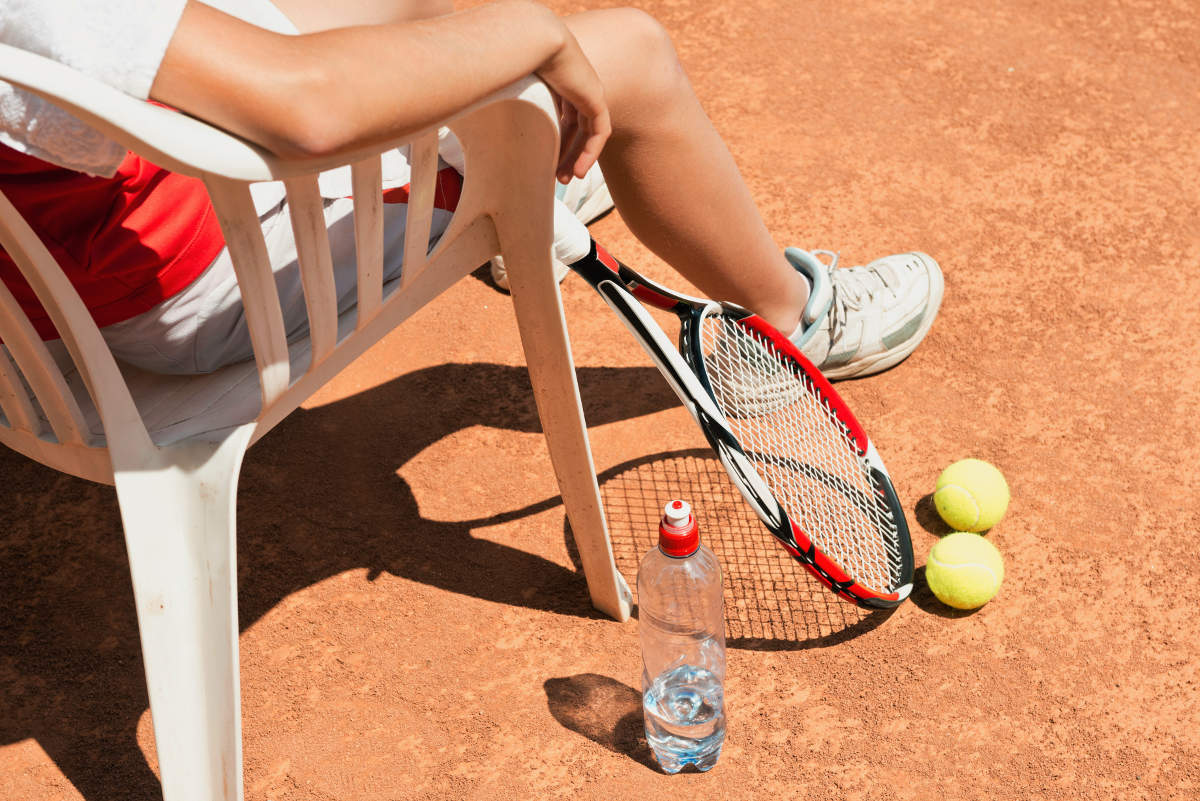 Footwork is one of the most important elements in tennis training. Therefore, you should definitely choose the right tennis shoes for your kid.
This already starts with the appropriate shoe size. Of course, the shoe shouldn't sit too tight on the foot. At the same time, it shouldn't sit too loose, because this would then no longer guarantee the stability of the feet.
Tennis shoes of different brands can vary in fit. Some models are wider, while others have a narrower fit.
Keep in mind that your kid's feet grow continuously and at some point will be too big for the current shoes. Last but not least, you should look at the surface on which your kid plays tennis.
Basically, it makes sense to always take two pairs of shoes with you when you train. One pair is for playing outside and the other pair is for indoor use when the weather deteriorates.
Tennis Balls for Kids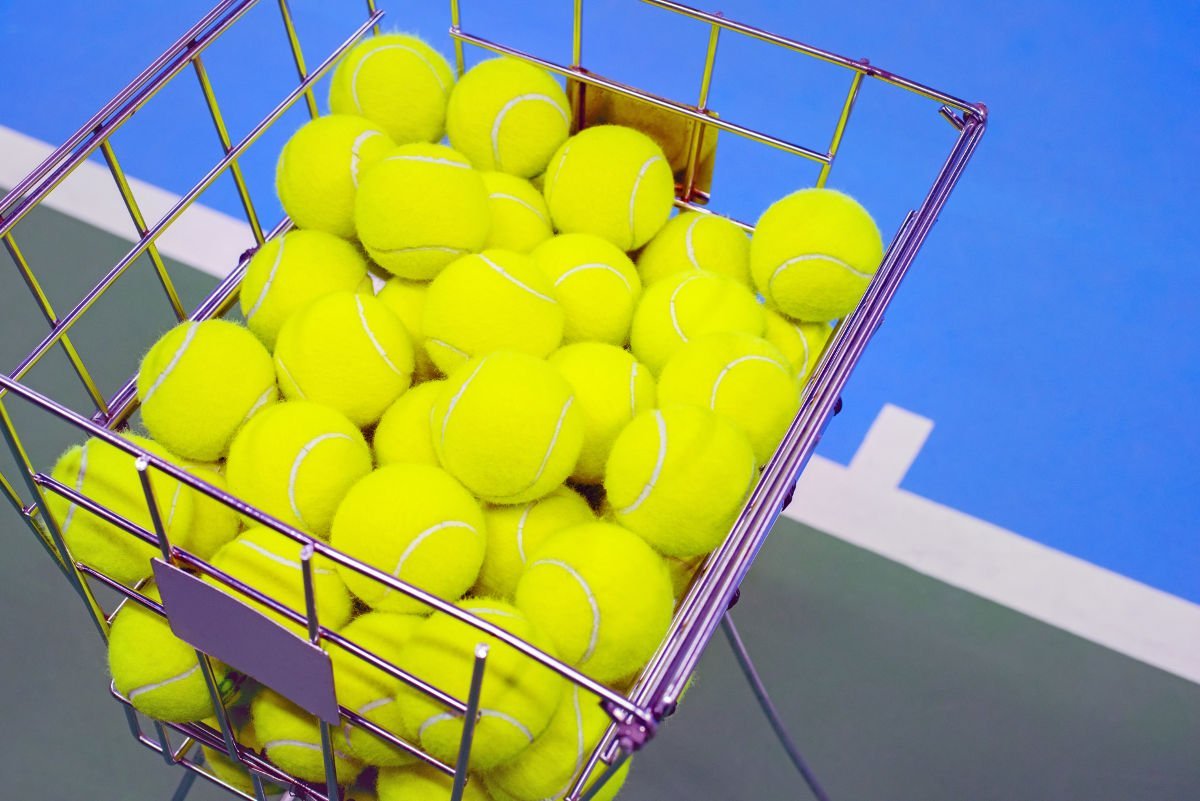 Unlike adult players, children do not train directly with the normal tennis balls. They start first with pressure-reduced balls. These are also called "stage balls". Overall, there are different stages for each level of play, which can be recognised by the colour of the respective tennis ball.
As a rule, fresh beginners start with foam balls in order to get closer to tennis. Afterwards the red tennis balls follow, then the orange ones and finally the balls with the green dot.
With the different ball types, the court on which your kid plays tennis also changes. For very young children a small field is usually set up. Later they move on to the midcourt before training on the usual standard sized court.
Conclusion
Now you know all the details you should look at to prepare your kid for the first lesson.
All in all, tennis is a very versatile sport that offers your kid the perfect leisure activity besides school. Perhaps your kid will develop such a strong passion for tennis that it will last for many years or even decades.